Fin­ding a sui­ta­ble unre­la­ted donor for a stem cell trans­plant is a com­plex pro­cess invol­ving many orga­niza­ti­ons. The ZKRD plays a cen­tral role and is the gene­ral point of cont­act for all par­ties invol­ved in the process.
Natio­nal partners
Cer­tain stan­dards must be upheld by every orga­niza­ti­on invol­ved at natio­nal level. In par­ti­cu­lar, qua­li­ty, safe­ty and con­sis­ten­cy across all pro­ce­du­res rela­ting to stem cell dona­ti­on must, in par­ti­cu­lar, be gua­ran­teed. For this pur­po­se, the "Ger­man stan­dards for unre­la­ted blood stem cell dona­ti­on" were deve­lo­ped by the ZKRD, donor cen­ters, search cen­ters, cord blood banks and cli­ni­cal units. The­se stan­dards are aimed at pro­tec­ting the inte­rests of donors and pati­ents and crea­ting grea­ter trans­pa­ren­cy for all the orga­niza­ti­ons invol­ved both in Ger­ma­ny and abroad. Fur­ther­mo­re, they pri­ma­ri­ly ser­ve to ensu­re the safe­ty of donors and pati­ents and thus repre­sent a com­mon foun­da­ti­on for all the insti­tu­ti­ons invol­ved. Want to know more? Down­load the "Ger­man Stan­dards" here.
Donor cen­ters
The donor cen­ters hand­le the recruit­ment, regis­tra­ti­on and typ­ing of vol­un­t­a­ry stem cell donors. They also for­ward search-rela­ted donor data to the ZKRD and per­form fur­ther tests on donors on behalf of the ZKRD with a view to trans­plan­ta­ti­on. They remain in cont­act with donors and sup­port them on their jour­ney befo­re and after dona­ti­on. By hel­ping to recruit vol­un­teers, the donor cen­ters con­tri­bu­te to the expan­si­on of the data­ba­se which forms the basis for the the ZKRD's acti­vi­ties. They thus play a pivo­tal role in the per­for­mance of the enti­re Ger­man stem cell dona­ti­on system.
Search cen­ters
The search cen­ters are most­ly affi­lia­ted with a uni­ver­si­ty, blood bank, donor cen­ter or insti­tu­te for trans­fu­si­on medi­ci­ne and work clo­se­ly with the atten­ding doc­tors and tis­sue-typ­ing labo­ra­to­ries. The search cen­ters sub­mit their search request to the ZKRD and often deci­de joint­ly with the atten­ding doc­tors on which of the poten­ti­al donors is most sui­ta­ble for the patient.
Cli­ni­cal facilities
Cli­ni­cal faci­li­ties work clo­se­ly with search cen­ters, immu­no­ge­netics labo­ra­to­ries, stem cell donor cen­ters and the ZKRD. The­re are various cli­ni­cal units which are respon­si­ble for dif­fe­rent tasks:
At spe­cial out­pa­ti­ent cli­nics (aphe­re­sis cen­ters), peri­phe­ral blood stem cells are coll­ec­ted from donors.
At spe­cial depart­ments in some hos­pi­tals (recei­ving units), stem cells are extra­c­ted from the bone mar­row of patients.
At trans­plant cen­ters, the pati­ents recei­ve the coll­ec­ted stem cells, i.e. under­go transplantation.
Deut­sches Regis­ter für Stamm­zell­trans­plan­ta­tio­nen (DRST)

The Ger­man Registry for Stem Cell Trans­plan­ta­ti­on was foun­ded as a regis­tered asso­cia­ti­on in 1998. It docu­ments all stem cell trans­plants per­for­med in Ger­ma­ny, ther­eby con­tri­bu­ting towards qua­li­ty assu­rance and sup­port­ing sci­en­ti­fic pro­jects. Its clo­se col­la­bo­ra­ti­on with the ZKRD has been suc­cessful in par­ti­cu­lar due to shared use of the ZKRD infra­struc­tures at their joint head­quar­ters in Ulm.
Inter­na­tio­nal partners
Not every coun­try has the same sys­tem for stem cell dona­ti­on as in Ger­ma­ny. The ZKRD fre­quent­ly liai­ses not only with stem cell donor regis­tries in other count­ries, but also stem cell donor cen­ters and other such faci­li­ties. The plat­form fre­quent­ly used for this pur­po­se is the EMDIS network.
Euro­pean Mar­row Donor Infor­ma­ti­on Sys­tem (EMDIS)

The Euro­pean Mar­row Donor Infor­ma­ti­on Sys­tem (EMDIS) was laun­ched in 1992 through a joint initia­ti­ve of the ZKRD and the regis­tries in France (France Gref­fe de Moel­le) and Gre­at Bri­tain (Antho­ny Nolan Trust) as an initi­al step towards inter­lin­king the Euro­pean regis­tries. The aim was to pro­vi­de up-to-date, easy access to inter­na­tio­nal donor lists com­pa­ra­ble to that offe­red by local data­ba­ses. A fur­ther objec­ti­ve was to faci­li­ta­te the hand­ling of all other pro­ces­ses for reques­t­ing ser­vices and trans­mit­ting results elec­tro­ni­cal­ly bet­ween the com­pu­te­ri­zed sys­tems. Today, EMDIS con­nects 32 regis­tries world­wi­de. Rough­ly 90% of all inter­na­tio­nal­ly available donors can the­r­e­fo­re be rea­ched through EMDIS. More than two thirds of all search requests are car­ri­ed out by regis­tries affi­lia­ted with EMDIS.
World Mar­row Donor Asso­cia­ti­on (WMDA)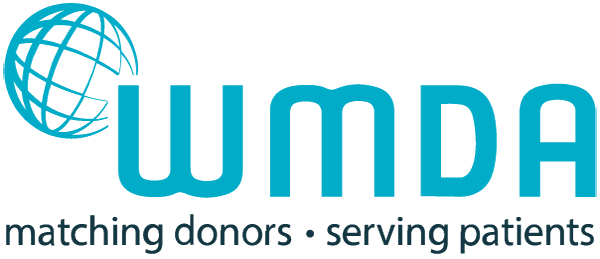 As the glo­bal umbrel­la orga­niza­ti­on, the World Mar­row Donor Asso­cia­ti­on (WMDA) pro­mo­tes inter­na­tio­nal coope­ra­ti­on in the dona­ti­on and trans­plan­ta­ti­on of stem cells. It also sets and moni­tors glo­bal stan­dards and safe­ty stan­dards for stem cell dona­ti­on. The ZKRD is also repre­sen­ted within the num­e­rous working groups of the WMDA, which cover a varie­ty of are­as. The Opti­Match® soft­ware deve­lo­ped by the ZKRD, for exam­p­le, lies at the heart of the WMDA Search & Match Ser­vices, hel­ping all inter­na­tio­nal regis­tries to search the glo­bal data­ba­se for sui­ta­ble donors or cord blood pro­ducts. Every regis­try belon­ging to EMDIS thus bene­fits from the effi­ci­en­cy and fle­xi­bi­li­ty of the soft­ware application.
EBMT

The Euro­pean Socie­ty for Blood and Mar­row Trans­plan­ta­ti­on (EBMT) was foun­ded in 1974 with the goal of inten­si­fy­ing the exch­an­ge of expe­ri­ence bet­ween doc­tors and sci­en­tists in the field of stem cell trans­plan­ta­ti­on. The exch­an­ge of data sup­ports the deve­lo­p­ment and con­duc­tion of inter­na­tio­nal sci­en­ti­fic studies.
Inter­na­tio­nal donor numbers
Thanks to the tire­less work of the donor cen­ters, our data­ba­se con­ti­nues to grow. You can find the exact data in our dia­gram on donor num­bers.
View dia­gram